Human Resources Associate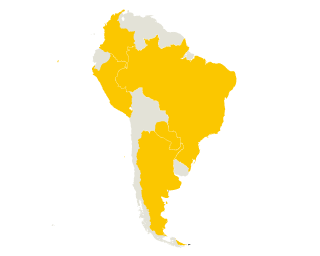 We are looking for a regional part-time HR Associate to be based in South America. If you are interested, please go through the following terms of reference and send us your CV by May 27th to infosout
[email protected]
with the subject «HR associate».
CONTEXT
Solidaridad had 128 employees in South America by December 2020. This staff is organised through 5 country offices in Argentina, Brazil, Colombia, Paraguay and Peru. Solidaridad in South America has human resources (HR) policies and systems in place that respond to both country and regional demands. Furthermore, Solidaridad as a global Network organisation has the ambition to deliver global HR systems that promotes good practices and the personal development of its staff.
OBJECTIVE
To coordinate regional HR activities of Solidaridad in South America, provide technical advice to the region and participate in global HR working group.
POSITION IN THE ORGANISATION AND TIME DEDICATION
The Human Resources Associate,
Reports to the Managing Director for South America.

Designs and delivers our regional HR plan, including specific assignments coordinated at the regional level.

Advises the region on the management HR cases.

Contributes to Network processes through dedicated participation in the global HR team.

Acts as the Integrity Advisor (aligned to the Network Integrity System)
AREAS OF WORK
The main areas of work of the HR Associate are:
Development and implementation of regional HR plan:
Identification of HR priorities at the regional level

Supervision of the implementation of the annual HR plan

Support country offices to implement regional HR priorities
Provide technical advice to the region:
Technical advice on specific HR cases channeled through the integrity system.

Supports management of HR cases identified at the regional level

Responds as Integrity Advisor according to demand derived from the cases that might arise.
Represent South America in the global HR team:
Participation in global HR team and alignment with regional priorities

Supports delivery of agreed priorities

Informs Management Team in South America about any significant global HR developments
PERSON SPECIFICATION
We are looking for an experienced HR professional (at least 5 years experience)

Fluent in English, Spanish (essential), and Portuguese (desirable).

This is a part-time position (2 days a week) based in South America (see countries listed above).