Finance Manager – Suriname's Growth Enterprises (SURGE)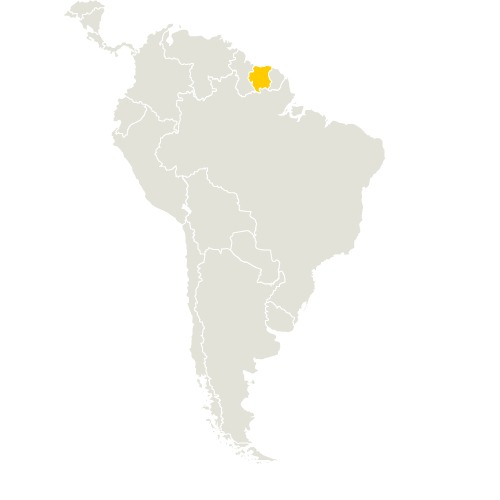 Solidaridad (https://www.solidaridadnetwork.org) seeks local candidates for the role of Finance Manager on an anticipated multi-year Program for Suriname's Growth Enterprises (SURGE), under the Ministry of Economic Affairs, Entrepreneurship and Technological Innovation (MEA), with financing by The World Bank. The project will support growth-oriented enterprises in Suriname through a combination of business development services and matching grants for productivity-enhancing investments and value chain development.
Interested candidates who comply with the following terms of reference are invited to submit their CV and a Letter of Interest (in English) to
[email protected]
. Only selected candidates will be contacted.
PROJECT BACKGROUND
Solidaridad is an international network organization, working in over 40 countries with eight regional offices on five continents. We work with businesses from the market throughout the whole supply chain to make sustainability the norm and enable businesses, farmers and workers to earn a decent income, produce in balance with nature, and shape their future. We have significant experience working on buyer-led programs to support small and medium-sized enterprises (MSMEs) and value chains through a combination of business development services and matching grants to support business and value chain growth and transformation.
ROLE DESCRIPTION
This position will be a senior financial advisor to support entrepreneurs in understanding the key cost and profit drivers of their businesses, managing their cash flow, financially structuring their companies for growth, assessing alternative financing options, and preparing proper financial statements.
ABOUT THE POSITION
Location: South America

Country: Suriname

City location: Paramaribo

Length of position: 2 years (with possible 1-year extention)
QUALIFICATIONS
At least a Master's degree in finance, business, accounting, or a related field, or demonstrated work experience and expertise in this area;

Five to ten years of experience in working on company financials, managing the finances of an MSME, advising MSMEs on their finances, or investing in MSMEs;

Demonstrated understanding of financially structuring MSMEs for growth;

Highly analytical, capable of identifying problems and developing solutions to support company accounts, financing decisions, etc.;

Understanding the challenges of MSMEs in Suriname would be a plus.